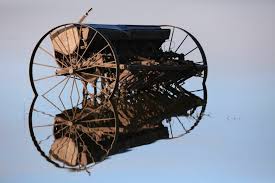 Recycling is an integral aspect of sustainability. On average, most households hang on to old tech equipment to the value of $160 at any given moment, just 'in case' it comes in handy somewhere down the line. This is unearned income you could be taking advantage of or donating to someone who will still get use out of it. After all, you have moved forward by purchasing new equipment and are unlikely to return to older items. Here we look at how you can recycle your old tech equipment.
Making the Decision
If you have recently acquired an Intel NUC gaming device, chances are that you are never going to use its predecessor again. You may be wondering what to do with your old gear, and that is the decision that will get you ready for recycling.
Choose an afternoon over the weekend where you can set aside a few hours to go through the old tech equipment you have accumulated and start sorting it into piles. Some items that are in good condition and not redundant can be sold. Certain retailers will offer you a gift voucher or cash for these items. There are also options to do a trade-in.
Other items may still work but not look as good as new ones and can be donated to a charity or school with disadvantaged students. Lastly, other equipment may only be good for disposal.
Once you have your piles, you are ready to explore the following options.
Selling Old Equipment
Look for retailers who are willing to buy back old stock items that they can refurbish and resell. A lot of them have recycling programs. If you don't have time for this, look for companies that buy and sell old tech equipment. This will not earn you as much as the retailer option but will reduce the hassle. You can also list items privately on eBay.
Donating Equipment
Donating equipment is one of the easiest options if you are pressed for time and not worried about getting something back for your old technical items. These places have a drop-off zone where you can just drive in and some of them will even collect from your home or office.
These organizations can still get good use out of the stuff you no longer need for. You may even qualify for a tax rebate.
Disposing of Redundant Technical Equipment
The first consideration is to delete all personal files and information from your hardware. The best way to do this is to transfer everything to an external hard drive. This will make it easy to reload your data onto your new device as well as keep a backup copy.
Next, you need to restore the old device to its factory settings. Depending on if it's a Mac, iOS, Android, or Windows, you will need to follow its specific sequence, although the process itself is very simple. Lastly, to make sure that no person with IT experience can access anything from the hard drive, shatter it with a hammer. Be sure to protect your eyes when you do this.
The second consideration is to ensure that the disposal method complies with legislation.
Recycling your old equipment should not take more than a few hours and will leave you free of unnecessary clutter. 
Also Read About – automotive batteries are an example of which hazard class